SITCO – THROUGH THE YEARS
Over the course of more than 17 years, SITCO has evolved from a small home-grown business into a diverse business group with multifaceted operational domains. We have been actively contributing to a number of sectors such as the trade of agriculture commodities, manufacturing, construction, building materials, factory machinery and plant & machinery, equipment, and sustainable energy products like solar energy devices.
Memberships & Accreditations
SITCO is truly the best exporter. Top-quality products, timely delivery, a prompt and responsive team made doing business with you a pleasure. I would definitely recommend SITCO products in my business network.
SITCO was fantastic to work with. Your jute products are not just eco-friendly but elegant as well. Thanks for the awesome products and the wonderful support from your side.
I was reluctant to switch to a new manufacturer. But the professional and friendly team at SITCO did a great job of putting my fears to rest. After receiving my first shipment from SITCO, I must say that you have impressed me with your quality and service. Definitely looking for a long term association with you guys.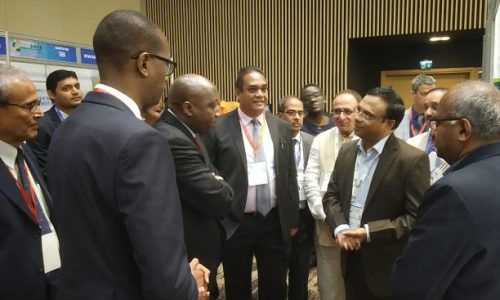 INDIA AFRICA EXPO – RWANDA
Our CEO in discussion with the officials and Ministers of Rwandan Parliament at India Africa Expo-2019
Read more